RONPOS as a leading fuel retail tech innovator is exploring features that accelerate fueling and charging infrastructures at fuel stations.
International Council on Clean Transportation reported that the availability and reliability of charging infrastructure is a critical factor in the adoption of EV and hydrogen-powered vehicles. Hence, drivers value stations that are conveniently located, easy to use, and provide fast charging and filling services. 
These findings emphasize the cruciality of fuel retailers investing in technology to stay relevant in the market.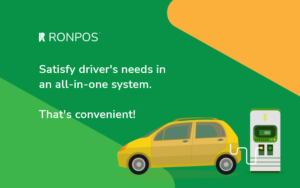 The deployment of RONPOS fuel retail tech in more than 1000 stations has proven to accelerate transactions. The time drivers spend at the counter is reduced and they can enjoy other conveniences while they wait for their vehicles to charge or fuel up.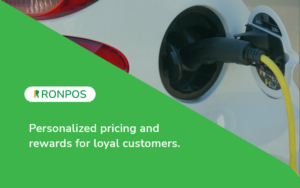 With cutting-edge IoT technology, RONPOS allows for scalable pricing and loyalty programmes to attract and retain more customers. This is important because hydrogen & EV drivers are often price-sensitive and willing to shop around for the best deals. Using RONPOS, station owners can offer competitive pricing and loyalty programmes to build relationships with their customers.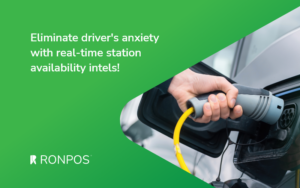 Moreover, tracking charging station availability is made easy with RONPOS. Drivers gain the intel to plan their journey and charging stops seamlessly. Accurate and up-to-date information about charging station availability will attract more environmentally aware customers to the station and reduce range anxiety among drivers.
Ergo, investing in the right infrastructure makes your station the ideal choice for electric & hydrogen vehicle drivers that are looking for a convenient charging experience. So don't miss out on this opportunity and transform your stations to the next level with RONPOS.