There's no deny that a larger customer base leads to increased revenue. Plus, the vibrant hubbub of a busy station provides fertile ground for cross-promotion and brand exposure. This will further nurture customer loyalty and repeat business.
But the sequence of high foot traffic at the station isn't without its challenges. While it promises profitability, it also poses pitfall in customer satisfaction and operational efficiency. A congested station can turn visitors away, degrading their experience.
Meanwhile for your staff, managing daily operations can become a juggling act. Thus, risking potential sales losses due to congestion and data complexity. Increasing operational costs also become an inevitable concern, spurred by the need for extra staff and security measures to navigate peak-hour rushes.
Fortunately, the RONPOS Fuel Attendant App prevails as a solution for c-store and station owners. It doesn't only solve problems, but also amplify the positive aspects of heightened foot traffic. But what exactly does this app by RONPOS unroll?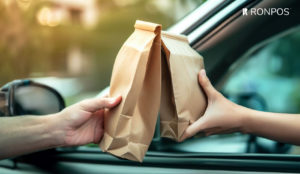 Frictionless Experience and Zero Congestion
RONPOS Fuel Attendant App is engineered with a customer-centric ethos, emphasizing the key in modern retail. It empowers pump attendants to remotely authorize fuel pumps and seamlessly enable payments like an extension of the cashier beyond the counter.
During busy periods, they can instantly process orders and payments right beside the customers' vehicle. No longer constrained by queues or counters, drivers can refuel and be back on the road with unparalleled efficiency. This frictionless experience not only caters to the customer's convenience but also amplifies your station's capacity to cater higher volumes of customers during peak hours.
Extra Fortress of Safety
In environments where foot traffic and congestion are a custom, the stress on safety intensifies. Here's why RONPOS Fuel Attendant App RONPOS app is needed as a sentinel of safety, ensuring a secure ecosystem for visitors and staff across the c-store and forecourt.
A big plus point of the app is its efficiency in processing cashless transactions. Empowered by the RONPOS app, pump attendants can process transactions through their portable devices, liberating the reliance on traditional cash registers. This not only enhances security during high-traffic scenarios but also drastically reduces the vulnerability to theft and associated risks tied to cash handling.
Seamless Data Consolidation
RONPOS Fuel Attendant App is a handy tool to merge sales data from separate platforms. Now, attendants don't have to manually punch in sales numbers from curb-side orders and in-store purchases into the system.
This is because every transaction recorded through the attendant devices is directly funneled into RONPOS central cloud. This feature helps attendants to focus their attention on more pressing tasks, rather than being tied down by data entry. For station owners, this serves a super convenient way to monitor sales directly from the backend.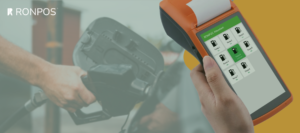 From a compact device…
The RONPOS Fuel Attendant App delivers a wealth of advantages to fuel retailers. It not only streamlines operations but also creates a conducive working environment, where the crews can excel in their roles. Get in touch with RONPOS team now to experience it yourself!